February 14, 2019
---
Martin Luther King Jr. Day of Celebration will now be held Wednesday, Feb. 20

Postponed from its original date due to weather, Columbus State's Martin Luther King Jr. Day of Celebration featuring keynote speaker Dr. Michael Eric Dyson will now be held from 10:00 a.m.-noon Wednesday, February 20 in the Conference Center ballroom (fourth floor of WD).
Seating is available first-come, first-served to this rescheduled event. Additionally, you can watch remotely by open livestream (no password required) at www.livestream.com/cscc. Dr. Dyson, professor of sociology at Georgetown University, is an author, a contributing opinion writer at the New York Times, an MSNBC political analyst, a contributing editor at The New Republic, and an ordained Baptist minister for more than 30 years. He is the author of nearly 20 books, including most recently What Truth Sounds Like and Tears We Cannot Stop.

Dr. Dyson will sign copies of his books following his appearance.



Heavy traffic congestion on Cleveland
Avenue for the next nine months
Extensive work on Cleveland Avenue is now underway, and it will continue for several months with traffic patterns changing frequently. This is causing daily congestion in the corridor alongside the Columbus Campus as traffic restrictions and lane closures will occur on a regular basis.
Construction along Cleveland Avenue will continue through late-summer. As AEP wraps up its current utility relocation work, the City of Columbus will begin an extensive streetscape project to improve the look of Cleveland Avenue. This means that traffic will continue to be impacted as previously described. Traffic restrictions will typically be in effect during normal business hours on most days.
Traffic congestion will be very heavy during the next nine months for this work. Motorists are advised to use alternate routes to and from campus during this time.

16th annual Writers Conference is April 6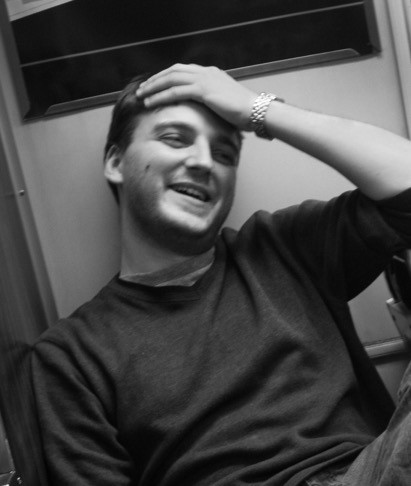 David Wanczyk
Please save the date for the English Department's 16th annual Writers Conference! The conference is scheduled for Saturday, April 6 from 10 a.m.-3 p.m. in the Conference Center on the fourth floor of WD. It includes workshops on the craft of writing and a book fair that features local presses and authors. The conference is free and open to the public.
This year's keynote speaker is David Wanczyk, author of "Beep: Inside the Unseen World of Baseball for the Blind" in 2018 (Swallow Press). He has also placed essays, poetry, and criticism in magazines such as Slate, Boston Globe Magazine, Texas Monthly, Brevity, Pank, and Woolf Studies Annual and is the editor of the literary journal New Ohio Review.
If you are interested in participating in the conference, the deadline to submit workshop proposals has been extended to March 1, 2019. Please see the Writers Conference website for more information.

Conversations That Matter: Fresh Market


Service-Learning is hosting a "Conversations That Matter" open forum to discuss the Fresh Market, coming to Columbus State in autumn 2019. The Fresh Market will be a new on-campus market to provide free fresh food to those at Columbus State and in the community who experience food insecurity. Food insecurity is defined as the state of being without reliable access to a sufficient quantity of affordable nutritious food.
Students, faculty, and staff: your voice is an important part of this initiative!
Join us on Friday, February 22 from 1:30-3:00 p.m. in Franklin Hall 104 to discuss how we can make this a resource that will help our community succeed, how you would envision it, and what ways you can help.
Email servicelearning@cscc.edu with questions.
Professional development and service goal opportunity
Are you looking for an opportunity to develop your leadership skills? Expand your network across the college? Deepen your understanding of the community?
For the second year, the College is seeking someone to serve as co-chair for Day of Service. The co-chair will shadow the current chair to support the planning, coordination, and implementation of the 2019 Day of Service with the intention to lead and chair the 2020 event (with the support of a new co-chair). The co-chair will help:
* Recruit colleagues from across campus for Day of Service core team
* Identify and contact community organizations to serve as site hosts for Day of Service
* Identify, recruit and train team leaders to direct volunteers at each community site
* Learn and leverage the Cougar Connect system to manage site sign-up and tracking
* Facilitate Day of Service team meetings
* Prepare Day of Service summary and feedback
* Document lessons learned to improve the event for next year
Download the full description here. Please contact Laura Baisden (2018 co-chair), Barb Smith-Allen, or Flo Plagenz to learn more. If interested, please submit a cover letter/statement of interest, a resume, and a letter of support from your supervisor to Jenae Parker by Monday, February 25. Jenae will work with you to schedule an interview in March.
Third Friday on Columbus Campus

Save the Date! The next Third Friday will be held on Friday, February 22 from 1:00-2:00 p.m., and it's a chance to better understand Columbus State's College Completion Objectives. Learn what's happening with our progress towards our completion goals and discuss with colleagues how we systematically support our students. Register here (log into Cornerstone) for your spot. Seats are limited.
College Recreation and Wellness weekly podcast
For your health and wellness information this week, check out the latest Guidance with Grace podcast. This episode discusses how a positive/negative attitude can affect progress toward health and wellness goals. Listen now.


Generation One Trailblazers event


The Generation One Trailblazers (GOT) Events Committee would like your help in recruiting first-generation students to attend "The Power of Perseverance" on Wednesday, February 20, 2:00-3:00 p.m. in the Delaware Auditorium (DE 121).
This event provides an opportunity for first-generation students to connect with each other and discuss academic success at CSCC. Panelists will discuss their experiences in navigating college, ways they dealt with obstacles, and success strategies. On campus resources will also be shared. If you have questions, contact Nancy Ziminski at nziminsk@cscc.edu.
Join the Staff Advisory Council at the women's and men's basketball Games

What: Columbus State Community College vs Hocking College
When: Wednesday, February 20, 2019
Women's game 5:30 p.m.
Men's game 7:30 p.m.
Seasonal Affective Disorder seminar

The changing seasons can have a tremendous impact on our well-being. Seasonal Affective Disorder (SAD) is a type of depression that comes and goes with the seasons. Come join us for a seminar where you will learn valuable techniques to deal with our changing seasons.
Tuesday, February 19
Noon
WD 326
Michael Hicks, ADA Coordinator, Office of Equity & Compliance
RSVP to Nichole Bowman-Glover, Wellness Coordinator, at ext. 3989 or nbowmang@cscc.edu..
---
In case you missed it: Reminders of recently published events
Kim Hall reception rescheduled for next week

The cake and punch reception for Kim Hall, departing senior vice president, will be held Thursday, February 14 from 11:30 a.m. - 1:30 p.m. in the lower level of Eibling Hall, room 003 (Christopher's Restaurant).
Women's ERG discussion: top issues facing women on campus
The Women's ERG invites college employees who identify as women to join us on Valentine's Day, Thursday, February 14 from 11:30 a.m. - 12:30 p.m. in the Media Studio in the lower level of the Library. We will continue our conversation on the top issues facing women on campus and the recommendations we have generated to address these concerns. Bring a Valentine's treat, your lunch, and a friend and enjoy a thoughtful discussion with your peers. If you have questions about the Women's ERG, please contact liaisons Crystal Clark or Kelly Hogan.


Lung Association annual Fight for Air Climb
Lung Association annual Fight for Air Climb The American Lung Association's Fight for Air Climb is a unique and challenging fundraising event. It's a vertical climb up the stairs of one of the tallest buildings in Columbus. It's held in skyscrapers in other cities as well.
By taking part, you will be climbing for those who have been diagnosed with a chronic obstructive pulmonary disease, asthma, and lung cancer, which is a leading killer of smokers and non-smokers. The Air Climb is about raising funds for research, advocacy for cleaner air, and support for those who want healthy lungs and freedom from smoking. It is also about you: each participant will benefit.

Contact Katina Fitch, extension 5908, if you have questions or want to join the Columbus State team. A prize drawing will be held for those taking part. The Air Climb takes place on Saturday, February 16 at 10:00 a.m. in the Rhodes Tower downtown. The American Lung Association has more information.
JCPenney "Suit-Up" event for students
JCPenney is stepping up to assist students and recent graduates. The event will allow them to shop for professional clothing at affordable prices. It will be held on Sunday, February 17 from 6:30 – 9:30 p.m. at the JCPenney department store, 1450 Polaris Parkway, Columbus. They may sign up here.
Participants will receive an additional 40 percent off men's and women's career and dress apparel, shoes, and accessories. It can feel overwhelming to shop for professional wear, which is why volunteers will be available to help them pick outfits if needed.
Feature your department or program at upcoming open house
Columbus State's next Open House for prospective high school students will take place in less than two weeks. Throughout the day, future students will have an opportunity to hear what Columbus State offers. They will experience a self-selected academic and career pathways break-out session, take a guided walking tour of campus, and much more.

One key portion of the event is the Campus Resource Fair featuring information about student support departments and academic programs. The Campus Resource Fair will be held on Monday, February 18 from 11:00 a.m. – noon in the Nestor Hall west student lounge.

If you are interested in hosting a resource table featuring your department or program at the Open House, please contact Jessica Bagby, Assistant for Future Student Experience, Events, and Programs.


American Crossroads symposium February 22
The Humanities Symposium Series will present the second annual "American Crossroads" symposium next month. This year it is entitled "Make America 1919 Again? Anti-immigrant Sentiment, a Century and Back."
The resurgence of nativism is irrefutable in today's partisan politics which includes campaign promises for a border wall, a travel ban from six predominantly Muslim countries, "alt-right" demonstrations, and an open mean-spiritedness. Given these issues, the 2019 symposium will examine similar issues from a century ago to help us make sense of our times.

The event will be held on Friday, February 22 from 8:30 a.m. – 12:45 p.m. on the fourth floor of the Center for Workforce Development. Register and purchase tickets here.
Empowering Diverse Abilities ERG
The Disabilities ERG has been renamed the Empowering Diverse Abilities ERG. Our group is focused on offering inclusive, confidential, and supportive discussion about living with or caring for someone with diverse abilities. Our goal is to provide a connection for our College community to resources and best practices for navigating a world of varying abilities along with valuable fellowship. We meet the last Friday of every month for one hour at Stauf's Coffee Roasters, 350 Mt. Vernon Ave. For more information, contact Michael Hicks or Jennifer Shah. The next meeting is Friday, February 22 at 3:00 p.m.
Register for Women's Leadership Summit
Columbus State Community College's fifth annual Women's Leadership Summit and Awards will be held on Thursday, March 21. This summit is designed to provide meaningful intergenerational connection opportunities in addition to focusing on leadership development, personal and intellectual growth. This year's theme is 'W.O.M.E.N.'

W: Women are without limits
O: Women for Ohio
M: Women's mental health matters
E: All deserve equity
N: We champion non-conformity


The event will be run from 7:45 a.m.-4:10 p.m. The Women's Leadership Summit will include workshops (break-out sessions) to empower students, Columbus State employees and community members to uncover the stories of each other's lives. Register to attend for free at cscc.edu/wls2019.
Workshop Proposal Applications
We are currently seeking workshop presenters for the summit. If you are interested in facilitating a break-out session, please fill out this workshop proposal. The proposal deadline is March 1.
Outstanding Woman Leader and Legacy and Leadership
Do you know an outstanding woman leader? Now is the time to nominate a Columbus State student, faculty, or staff member for the Outstanding Woman Leader Award and the Legacy and Leadership Award. The deadline for both is March 1.
Outstanding Woman Leader Award nomination form
Legacy and Leadership Award nomination form (Faculty/Staff nominations only)
If you have any questions, please contact Katrina de los Santos or Jasmine Marks



Natural Hair Workshop March 28
Global Diversity & Inclusion presents the third annual Natural Hair Workshop. It will explore hair textures and the history of the natural hair revolution. The workshop will delve into the chemistry of hair and body care products and techniques with the expertise of special guests. Discussions will include protective hairstyles, styling methods, and the basics of hair care. There will also be an opportunity to make natural hair masks to use at home. Everyone is welcome.
The workshop will be held on Thursday, March 28 from 4:00 – 6:00 p.m. in the Library (Columbus Hall 111) RSVP here. If you have questions, contact Jasmine Marks, specialist, Global Diversity & Inclusion, at extension 5319.
Service-Learning conference March 29
Each year, the Service-Learning conference provides a forum for participants to discover more about service-learning and promoting civic engagement on campus. This year's conference is Service-Learning: Engage, Empower, Act.

The purpose this year is to share information about campus and community resources. The goal is to empower participants to support students on campus and beyond. They will also have the opportunity to learn about the upcoming Fresh Market initiative and the work of the Mid-Ohio Food Bank.

Presentations will include SafeZone, DACA Dream Zone, and QPR training. There will also be information from Columbus State C.A.R.E.S and Victim Advocacy Services. Please email servicelearning@cscc.edu with any questions. The conference is scheduled for Friday, March 29 from 9:00 a.m. – 1:00 p.m. in the Columbus State Conference Center


Upcoming Transfer Fairs
Tuesday, February 26
10:00 a.m. – 1:00 p.m. at the Reynoldsburg Regional Learning Center
Thursday, February 28
10:00 a.m. – 1:00 p.m. at the Dublin Regional Learning Center
Wednesday, March 6
10:00 a.m. – 1:00 p.m. at the Delaware Campus
Department of College Recreation & Wellness offerings
Group classes
Mondays
H.I.T.T. at noon
Roll and stretch at 12:30 p.m.
Tuesdays
Yoga at 5:30 p.m.
Wednesdays
Kettlebell express at 11:00 a.m.
Roll and stretch at 11:30 a.m.
Fridays
Total body conditioning at 11:00 a.m.
Yoga at noon
Group classes are held in Delaware Hall room 158.
Self-Defense Program
This empowering self-defense training for men and women combines fitness training and martial arts. It is taught by experienced instructors on the Columbus Campus. All classes are provided free of charge.
You can take a few classes, or progress through four levels of training where you will learn valuable techniques to keep yourself and others safe.
Mondays at 5:00 p.m., Thursdays at 10:00 a.m., and Fridays at noon.
All self-defense classes are held in the Columbus State Police Department Training Room in Delaware Hall room 047
More information is here. If you have questions, email the department at cscc_crw@cscc.edu.
Cougar 5K Challenge
Get ready for the annual Cougar 5K Challenge. The eighth annual event will be held Saturday, May 4 at 9:00 a.m. on the Delaware Campus. Sponsored by the Staff Advisory Council, all proceeds support book scholarships for students. Read more.
SafeZone workshops
Join Global Diversity & Inclusion for a SafeZone workshop this spring. SafeZone is a series of interactive workshops aimed at helping students and employees develop a better understanding of LGBTQIA+ experiences and to become more effective allies of this community. Click here for more information or to register for an open workshop. Contact Brett Welsh, director, Global Diversity & Inclusion, with any questions.
W-2 information for 2018
Through ADP, our W-2 provider, employees are able to access W-2 forms around the clock.
How to Register on ADP W-2 Services
1. Go to https://my.adp.com.
2. Click "Register Now"
3. Enter the Registration Pass Code which is: 1COUGAR-TS (case sensitive)
4. Enter your Name and select W-2 Services
5. The following information is required for validation purposes:
Full Social Security Number
Employee ID#
Company Code from Box D: VJC (case sensitive)
Employee Zip Code
Tax Year
You will be prompted to complete a registration process during which you will select a unique password. Your password must contain between 8 to 20 characters and at least one alpha and one numeric character. Additionally, you will be assigned a system generated User ID. Once you have completed the registration process, you should "Bookmark" or "Add to your Favorites" the new URL https://my.adp.com.
If you need assistance accessing this website to retrieve your W-2, please contact Janiece Brunner in the payroll department at extension 5617.


Assistance with tax returns
Business Programs Department Tax Practice students, along with faculty, will once again be providing free income tax return assistance. Tax preparation sessions will be held on Wednesdays from 5:00 – 8:00 p.m. and on Saturdays from 8:00 – noon. The service starts this week and continues through April 13 in Delaware Hall room 212.
Appointments can be made by calling Hands-on-Columbus at 211. This service is open to all Columbus State students and the surrounding community. Contact Terrie Stolte if you have questions. Please note that this service will not be available during Spring Break in March.
The Book Club is back
The Faculty Entry, Training, and Professional Development and the Instructional Success committees will once again be partnering to host several book clubs. This semester the club will be reading "The College Fear Factor." Some faculty received the book at the 2018 FIX. It focuses on observations and interviews of community college students, and how students and faculty can misunderstand, and ultimately fail each other.
The book club will meet for a single session on two different dates: Friday, March 1 and Wednesday, April 3 from 1:00 - 3:00 p.m. in WD 352.
Register and find more information here.
The Book Club will also be discussing "The Courage to Teach: Exploring the Inner Landscape of a Teacher's Life" over four sessions throughout the semester. This book focuses on the concept that good teaching is more than just good pedagogy. It says that good teaching requires an authentic connection in the classroom that stems from the integrity and identity of the teacher. These sessions will be held on Friday, February 22; Friday, March 29; Friday, April 26; and Friday, May 3. Register and find more information here.
Please follow the two links for more information and to register for any of the sessions. Contact Karen Rippe for more information at extension 5497.
Faculty Blackboard training
Blackboard's Multimedia Tools
Wednesday, February 13 from 1:00 – 2:00 p.m. in CT 106
This hands-on workshop offers best practices on adding video to your course and the related copyright and captioning issues. Learn tricks involving PowerPoint, adding graphics, how to make online interactive games with StudyMate, and more! Register.


Introduction to SoftChalk
Friday, February 22 from 1:00 – 2:00 p.m. in CT 106
SoftChalk is an easy-to-use digital curriculum authoring solution that lets you take content you already have, combine it with resources from the web, and turn it into easy-to-navigate, professional-looking, interactive, web-based modules — perfect for online learning and integrated into Blackboard. Learn how to create a simple SoftChalk presentation in this workshop, led by Melissa Logue, Associate Professor of Spanish. Register.
Columbus State celebrates the Sprit of Community: Years of Service Recognition event

To show our deep appreciation for the outstanding contributions from staff, faculty and administrators who have served our Columbus State community for 5, 10, 15, 20, 25, 30, 35, 40, and 45 years, we have extended an invitation to honor each of them during the 2018 Columbus State Community College Service Awards recognition event.
Each recipient has received a formal e-mail invitation (also listed below). We ask honorees to RSVP by February 22 as we have over 650 employees to celebrate. We want to make sure you are counted in our tally.
We want to celebrate you! Mark your calendars.
President Dr. David T. Harrison will recognize recipients from the past 45 years as well as other members of our Columbus State family as we offer up our appreciation with conversation, stories, snacks, and laughter. Come share memories, remember traditions, create new ones, and learn more about the magic that is our community.
Sprit of Community: Years of Service Recognition - You Belong
When: Friday, March 8, 1:00-3:00 p.m. (light refreshments)
Where: Columbus State Conference Center Ballroom, fourth floor, 339 Cleveland
Ave, Columbus, OH 43215
RSVP: Click HERE to RSVP
All attendees must register by February 22nd to reserve seating.
New tradition: We are thrilled to widen the circle of celebration
In an effort to honor our entire community, we have changed the way we calculate recognition. We value all of our contributors: full- and part-time staff and full-time, part-time and adjunct faculty. Click here for a sneak preview of the new calculation process.

College Knowledge February 22: EMSS

In order to orient new employees to the College, and help all employees stay abreast of organizational changes and initiatives, we hold twice-yearly conversations with each of the College's divisions: This College Knowledge session will be an overview of some initiatives within EMSS: The First Four Weeks, Experiential Learning, and the Enrollment Services reorganization.
College Knowledge: Enrollment Management and Student Services
February 22: 9:00-10:30 am, CT 108 If interested in any of the classes, please register by, logging in to Cornerstone. Go to the "Events Calendar" under the "Learning" tab. Click on the event listed under February 22 and select "Request" to register. (See this guide for search and registration tips.)
Health rewards program info session

An information session to review the web platform and trouble shoot any technical issues/questions will be held Wednesday, February 20 at 9:00 a.m. in DE 109.
Any employee and spouse/domestic partner covered under either of the UHC plans through Columbus State must reach eight coins under the Health Rewards program to maintain your 20 percent payroll contribution. The cycle started July 1, 2018 and runs through June 30, 2019.
Questions contact Nichole Bowman-Glover, Wellness Coordinator, at ext. 3989 or nbowmang@cscc.edu
---
Submit your news to Update
Do you have news or an announcement for the employees of Columbus State? Send your news to Update, the Columbus State newsletter exclusively for employees. Update is published every Monday and Thursday during the semester, and on Mondays during semester breaks. Send your news to news@cscc.edu by Friday at 9 a.m. for inclusion in the Monday edition, and Wednesday at 9 a.m. for the Thursday edition. Update editors reserve the right to edit submissions for clarity, brevity and editorial style.
Submit your news to students in Campus Life
Are you hosting a special event for students, starting a new class next semester, offering a workshop or seminar of interest, or would you like to share a special student success story? Send your news to Campus Life, the weekly online publication for Columbus State students. Send student news to studentnews@cscc.edu by Tuesday at 9 a.m. for inclusion in the Wednesday edition of Campus Life. Campus Life headlines are sent to students via email each Wednesday during the semester.